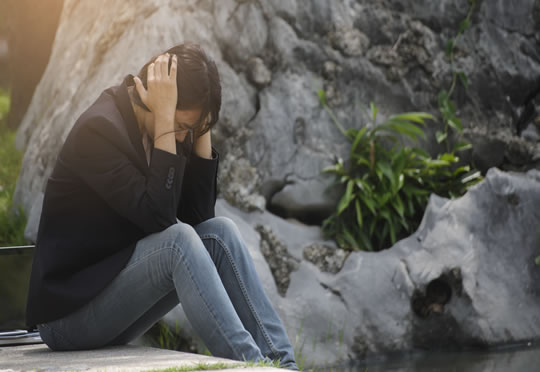 …and what people wear when they are happy.
Jeans are what women are most likely to wear when depressed, a survey finds.
Most likely to accompany it is a baggy top or sweatshirt, the research also found.
When happy, though, women were more likely to wear something well-cut and made from bright and beautiful fabrics.
Only one-third would wear jeans when feeling happy.
Hats and favourite shoes were also popular when in a good mood, along with jewellery.
Professor Karen Pine, co-author of the study, said:
"This finding shows that clothing doesn't just influence others, it reflects and influences the wearer's mood too.

Many of the women in this study felt they could alter their mood by changing what they wore.

This demonstrates the psychological power of clothing and how the right choices could influence a person's happiness."
For the survey 100 women were asked about how their moods affected what they wore.
It found that happy clothes tended to enhance women's figures and were more likely to be brightly coloured.
It also found that:
Favourite shoes were 5 times more likely to be worn when women felt happy (31% versus 6%).
Hat wearing doubled when women were happy.
Professor Pine said:
"Jeans don't look great on everyone.

They are often poorly cut and badly fitting.

Jeans can signal that the wearer hasn't bothered with their appearance.

People who are depressed often lose interest in how they look and don't wish to stand out, so the correlation between depression and wearing jeans is understandable.

Most importantly, this research suggests that we can dress for happiness, but that might mean ditching the jeans."
The book containing the study was published by the University of Hertfordshire Press (Fletcher & Pine, 2012).
Denim image from Shutterstock