"Mindfully Healing embraces a personal growth based model unlike a problem or deficiency based model of traditional mental health... Our clients experience this during their first session."
Research has proven psychotherapy to be the most effective form of treatment for trauma. Most commonly, cognitive behavioral therapy (CBT) and eye movement desensitization and reprocessing (EMDR) are used in treating trauma.
If you or someone you know match the trauma symptoms listed above, we can help and invite you to reach out today so we can schedule an appointment.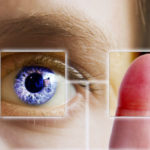 The client is always in control of the entire ART session, with the therapist guiding the process. Although some traumatic experiences such as rape, combat experiences, or loss of a loved one can be very painful to think about or visualize, the therapy rapidly moves clients beyond the place where they are stuck in these experiences toward growth and positive changes. The process is very straightforward, using relaxing eye movements and a technique called <em><a title="Voluntary Memory Replacement / Voluntary Image Replacement (VMR/VIR)" href="http://acceleratedresolutiontherapy.com/voluntary-memory-replacement-voluntary-image-replacement-vmrvir/">Voluntary Memory/Image Replacement</a> </em>to change the way in which the negative images are stored in the brain. The treatment is grounded in well-established psychotherapy techniques, and the end result is that traumas and difficult life experiences will no longer trigger strong emotions or physical reactions. Importantly, clients do not even have to talk about their traumas or difficult life experiences with the therapist to achieve recovery.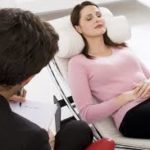 Clinical Hypnosis is sometimes referred to as Hypnotic Relaxation Therapy (or HRT) because it involves the use of relaxation, mental imagery, and suggestion for a therapeutic purpose. HRT involves learning how to use your mind and thoughts in order to manage emotional distress (e.g., anxiety, stress), unpleasant physical symptoms (e.g., pain, nausea), or to help you change certain habits or behaviors (e.g., overeating, impulsivity).
Other Clinical Specialties
Mindfully Healing
4154 Shoreline Drive, Suite 202 Spring Park, MN 55384
Stay connected with us on Social Media!