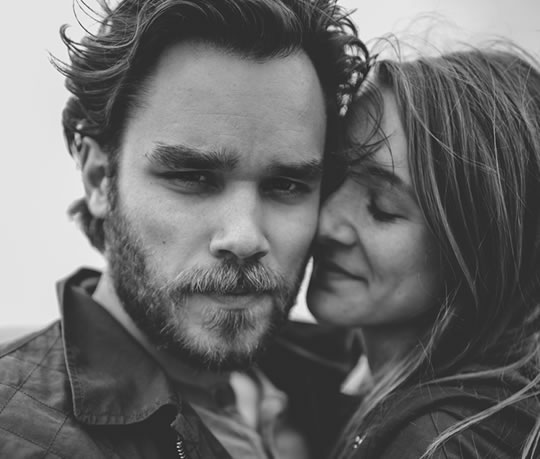 The Four R's of a Healthy Relationship
A secure connection between couples is fostered through accessibility, responsiveness, and engagement. These moves are referred to as the R's of Healthy Relationships. As a couple heals, they are both more approachable, receptive, and engaged, and the couple now has a combined ability to perform different two-step "dance" moves. These actions are human or interactive sequences. For each two-step move, each partner plays the role of leader/follower, making the two moves reciprocal. It's the reciprocity that seems to maintain the balance and keeps the couple healthy. When there is reciprocity, both partners are not only able to execute each move, but also take turns taking the "leading" and "following" positions. Therefore, neither partner is the sole initiator of the 2-step move. In the case of reciprocity, both parties play the role of initiator.
If you combine the R's into a two-step move you can see the roles each partner needs to take to complete the sequence. For there to be movement, signals need to be sent and received. As one reaches (leads the step) the other receives the reach (follows the move). The pursuer needs to be able to reach and have the withdrawer receive as well as have the withdrawer reach so the pursuer can receive, and vice versa. Each needs to reach, and each needs to receive the other's reaching, for connection to happen. But, for the relationship to be truly reciprocal (balanced and healthy) both members of the couple need to be able to lead and follow each two-step move.
Roles and moves that create these two-step sequences of healthy connection:
REACH (Lead) and RECEIVE (Follow)
The first two-step move begins when one is distressed, hurting, and in need of attention or comfort. The partner reaches out, unsolicited, to provide comfort or support. To reach is to move towards the other with compassion, having seen the need. It is a giving from the heart to assist the distress. The reach could be in the form of a hug, words of acknowledgment, understanding, or sharing the burden. For the couple to complete this move successfully, the other must receive compassion and accompanying acts of kindness.
REVEAL (Lead) and RECOGNIZE (Follow)
The second two-step is to reveal and recognize. In Emotionally Focused Therapy (EFT)  this is related to Steps 5 and 6. When one partner reveals primary emotion, the other (through the therapist promoting acceptance) is able to recognize the gift of sharing. After couples complete the change events, their ability to reveal and recognize the revealing continues to grow.
REQUEST (Lead) and RESPOND (Follow)
The third two-step move is also one we emphasize a lot in EFT. In Step 7, one partner requests for unmet emotional needs to be met and the partner then responds to the request. The request is about unmet connection needs such as acceptance, belonging, comfort, or safety (what I call the ABC'S of attachment). Typically, when it comes to connection requests during EFT change events, the withdrawer requests safety and acceptance, the antidotes to attack and rejection. The blamer often makes belonging and comfort requests, the antidotes to being alone and sad. After the change events are completed, couples are able to REQUEST and RESPOND to attachment needs much easier. They continue to get better at requesting and responding to connection needs as time goes on.
REPORT (Lead) and RECONNECT (Follow)
The final two-step, REPORT and RECONNECT, is a move that shows up in Gottman's research as present in healthy relationships. This is more of a head level than a heart level 2-step. It's the sharing of status updates, such as what's happening in our lives, and maintaining a mental map of each other's activities. Reporting and Reconnecting can also become an attachment ritual that gets developed in Stage 3. Even with these moves in place, couples will misstep at times and need to REPAIR.
To para-phrase Sue Johnson, when we dance in close proximity we are bound to step on each other's toes. When we misstep we need to make a repair and get back to resonating with each other. Healthy couples do this by utilizing one of these two-step moves: REACH and RECEIVE ("I see I hurt your feelings", "That's okay, I know you didn't mean to"), REVEAL and RECOGNIZE ("I'm feeling badly about how that went between us", "I understand why that felt bad, I'm sorry.") or REQUEST and RESPOND ("Will you hold me, I'm afraid you're not feeling good about me right now", "Oh, sure, we're okay, it was just one of those bad moments. I love you").
Reference: Therapist toolbox: Identifying Connecting Moves of Reciprocity and Healthy Relationships; Rebecca Jorgensen, Ph.D.; San Diego Center for EFT