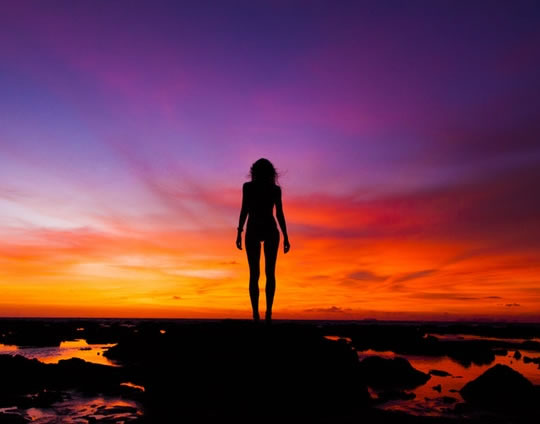 Depressed people experienced feelings of unity, transcendence of space and time and a loss of boundaries.
Psilocybin – the active part of magic mushrooms — can help reduce depression symptoms and reawaken the emotions, new research finds.
The stronger the 'mystical experience', the more the hallucinogenic drug helped.
People whose depression was most improved reported a more mystical experience, including feelings of unity and transcendence.
Although antidepressants like Prozac can often help those who are depressed, they reduce both positive and negative emotions.
Psilocybin therapy, though, may revive brain activity and help people reconnect with their emotions.
Dr Leor Roseman, the study's first author, said:
"Our findings are important as they reveal biological changes after psilocybin therapy and, more specifically, they suggest that increased emotional processing is crucial for the treatment to work."
The conclusions come from a small trial on 20 depressed people.
All stopped taking their antidepressants for two weeks and were given two doses of psilocybin under controlled conditions in the lab.
Afterwards, patients reported feeling emotionally re-connected.
Brain scans revealed that their response to emotional faces after taking psilocybin was increased.
Dr Roseman said:
"Having a healthy control group in future studies should be helpful in answering some of these questions.

We also want to investigate how the amygdala responds a longer time after treatment, which will inform us about longer term effects – compared to the current study, which was only looked at one day after the therapy."
The researchers also looked at patients' feelings about taking the hallucinogen.
Those who found it helped most reported a more 'mystical experience'.
They were more likely to experience feelings of unity, transcending space and time, and a loss of boundaries.
The next stage for the researchers is to directly compare psilocybin with antidepressants.
The studies were published in the journals Neuropharmacology and Frontiers in Pharmacology (Roseman et al., 2017; Roseman et al., 2018).