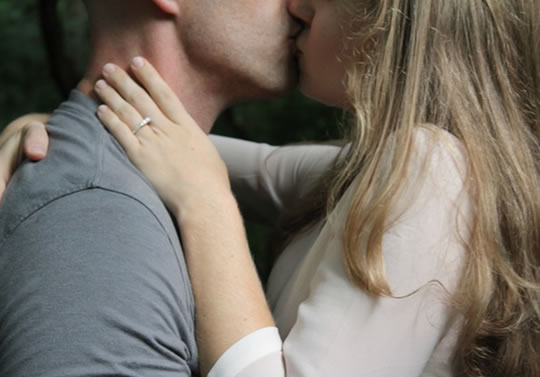 The top two psychological causes of infidelity.
Men and women cheat on their partners at about equal rates.
According to various studies, somewhere between 40% and 76% of people cheat on their partners over the course of their relationship.
The type of people most likely to cheat are those with 'avoidant attachment styles'.
In other words: these are people who find intimacy uncomfortable.
They are the kind of people who want to avoid being too attached to one person.
This could be because of poor parental relationships when they were young.
They could also value their independence more highly than being very close to one person.
Ms Geneviève Beaulieu-Pelletier, author of a study on the subject, said:
"These numbers indicate that even if we get married with the best of intentions things don't always turn out the way we plan.

What interests me about infidelity is why people are willing to conduct themselves in ways that could be very damaging to them and to their relationship."
The top two reasons for infidelity that people cited were: (1) distancing themselves from commitment and (2) distancing themselves from their partner.
"The emotional attachment we have with others is modeled on the type of parenting received during childhood.

Infidelity could be a regulatory emotional strategy used by people with an avoidant attachment style.

The act of cheating helps them avoid commitment phobia, distances them from their partner, and helps them keep their space and freedom."
No difference was seen between men and women in the study.
Ms Beaulieu-Pelletier said:
"Contrary to popular belief, infidelity isn't more prevalent in men."
The study was published in the journal Attachment and Human Development (Beaulieu-Pelletier et al., 2009).