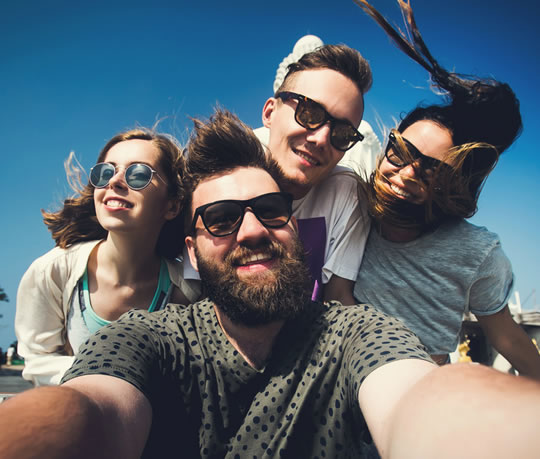 …and how members of the most narcissistic generation ever react to the label.
People born between 1988 and 1994 — so-called "millennials" — are the most narcissistic generation ever.
At least that is their view and the view of both their parents and grandparents.
Not that the label sits well with them, new research finds.
Mr Joshua Grubbs, a millennial himself who led the research, said:
"Millennials and older generations agree that millennials are the most narcissistic.

They just disagree to the extent of the narcissism."
People in the study rejected the idea that they were arrogant, excessively self-centred and vain:
"Millennials generally object when the 'narcissistic' label is applied to them—it feels like a putdown.

The only people that found the label acceptable were people who are actually narcissistic—and research shows there are very few of them."
Instead, millennials tend to think of themselves as 'individualistic'.
Individualism is a trait highly valued by millennials.
Mr Grubbs said:
"This research doesn't mean every single millennial is narcissistic.

But on the whole, people of my generation probably are more narcissistic than in past generations.

[…]

Still, millennials experience more anger, frustration and sadness over the label than other generations.

Even if they agree with it to some extent, it still bothers them."
Mr Grubbs said:
"This is the first generation where there's such a prevalent exposure to the message (that) they're narcissistic, mainly through the Internet.

We'd like to know, over time, what effect that has.

This is the first step.

[…]

Over time, the 'narcissistic' label could impact how millennials feel, their mental health (and) their attitudes about themselves and general generation.

This provides us with a broad picture we can use in further research."
The series of studies was presented recently at the annual meeting of the Society for Personality and Social Psychology in San Diego.
Hipsters image from Shutterstock