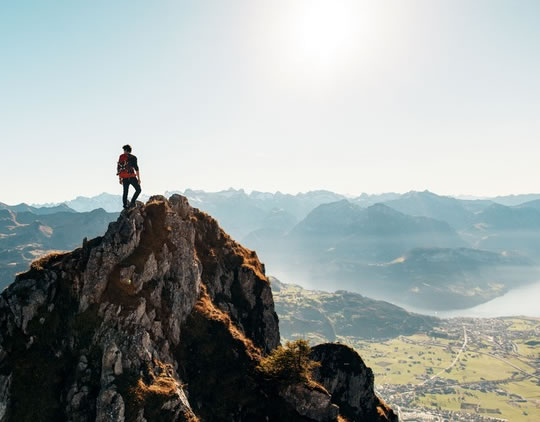 A walk around the park will work, but this could be more fun!
A form of rock climbing called 'bouldering' is an effective treatment for depression symptoms, new research finds.
Bouldering involves climbing walls or rocks to a moderate height with no ropes or harnesses.
The study was inspired by German hospitals, some of which have started using climbing as a treatment for depression.
People in the study — most of whom were new to rock climbing — were split into two groups.
Those in the rock climbing group did three hours of bouldering each week for eight weeks.
Ms Eva-Maria Stelzer, one of the study's authors, explained:
"Bouldering, in many ways, is a positive physical activity.

There are different routes for your physical activity level, and there's a social aspect along with the feeling of an immediate accomplishment when bouldering."
The study's results showed that bouldering reduced the severity of depression by one grade.
For example, if people started the study with 'moderate' depression, after eight weeks their depression had reduced to 'mild', on average.
Those in the control group felt little change in their depression levels.
Dr Katharina Luttenberger, study co-author, said:
"Patients enjoyed the bouldering sessions and told us that they benefited greatly.

Since rumination is one of the biggest problems for depressed individuals, we had the idea that bouldering could be a good intervention for that.

[For bouldering ] You have to be mindful and focused on the moment.

It does not leave much room to let your mind wonder on things that may be going on in your life — you have to focus on not falling.

Bouldering not only has strong mental components, but it is accessible at different levels so that people of all levels of physical health are able to participate,
Clearly rock climbing is not for everyone, said Dr Luttenberger:
"I'd always encourage patients to do the sport they like — may it be climbing or something else — as sport is a wonderful possibility to prevent all possible sorts of illnesses, mental and physical."
The study was presented at the 29th annual Association for Psychological Science Convention, in Boston.