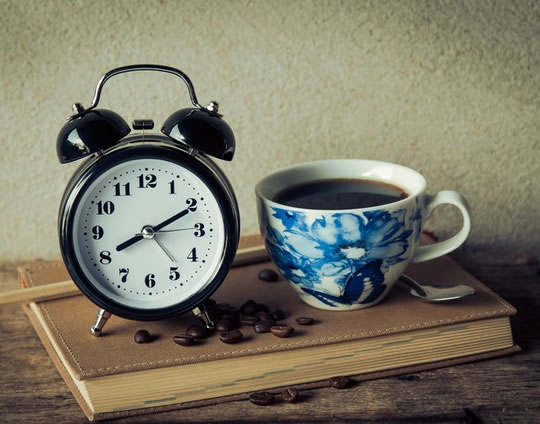 Sleep pattern linked to better ideas, focus and planning.
For a boost to your attention and creativity, keep your sleep regular, new research suggests.
Regular sleep patterns are linked to higher focus, better ideas and stronger forward planning.
People who skimp on sleep, then 'catch-up' with more sleep later suffer cognitive problems.
The study was carried out on students studying interior design.
Dr Michael Scullin, a study author, explained:
"When completing term projects, students restrict sleep, then rebound on sleep, then repeat.

Major projects which call for numerous tasks and deadlines — more so than for tests — seem to contribute to sleep variability."
Dr Scullin explained that the detrimental effects of irregular sleep were clear in their cognition:
"The more variability they showed in their night-to-night sleep, the worse their cognition declined across the week.

[…]

Most students think they're getting about four more hours of sleep each week than they actually are."
Staying up late to complete projects is ingrained in the culture of interior design, as it is in other industries.
Dr Elise King, the study's first author, said:
"Since the general public still doesn't understand the profession of interior design, and mistakenly thinks we're the same as decorators, there is a sense that you want to work harder and prove them wrong.

But recently, we've seen the consequences of that type of thinking: anxiety, depression and other mental health issues — and also the dangers of driving while sleep deprived."
The study found students who kept more regular hours and habits had better ideas, focus and forward planning.
The pressures these students are under mirror the pressures in many different industries.
Dr King said:
"Projects are often lengthy, with final due dates looming weeks or months in the future.

The stress of juggling several projects, each with multiple deadlines, is likely to contribute to students' tendency to cycle between several days of poor sleep leading up to a project due date, followed by a catch-up day with 10 or more sleep hours."
The study was published in the Journal of Interior Design (King et al., 2017).