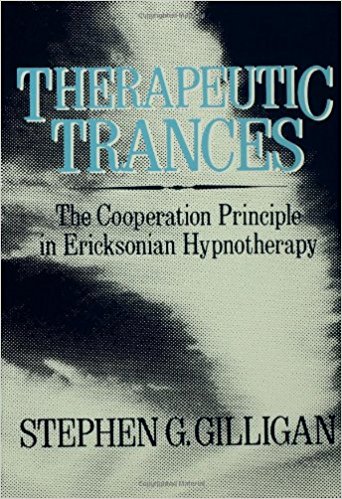 Ericksonian Therapeutic Principles for Hypnotherapy
People operate out of internal maps, not sensory experience *what feels good and familiar to them.
Therapists attend to patient communication at all levels *watch body language.
Clients can't not communicate
Therapists use therapeutic control to modify the patient's behavior *ok to modify behavior without client being aware of it.
Therapists reframe the patient so that behavior will change from within and be more acceptable to patient and others *building rapport for purpose of change
When new patterns emerge they must be compatible with underlying personality *or it gets rejected, do a lot less telling
The unconscious is a rich resource
The goal of therapy is not uncovering "truth" or telling, but building congruency between conscious and unconscious
The Battle for Choice –
Encourage and open choices, do not take them away
We only add options, never (?) extinguish them
The person with the most flexibility or choices will have the most control in any system
People make the best choice for themselves at the time (as they see it)

In therapy we may open up possibilities for new choices
Why this works
"Consciousness is thus programmed to meet outer consensual standards of achievement, while all that is unique within the individual remains in abeyance. That is, most of our individuality remains unconscious and unknown."
"It is very important for people to know their unconscious is smarter than they are. There is a greater wealth of stored material in the unconscious."

Erickson & Rossi, Hypnotic Realities
"Consciousness is thus programmed to meet outer consensual standards of achievement, while all that is unique within the individual remains in abeyance."

Distinguishes between who we think we are (conscious) and who we are (either unconscious or unconscious + conscious)

consensual standards of achievement = social constraint
"It is very important for people to know their unconscious is smarter than they are. There is a greater wealth of stored material in the unconscious."

How can a part of us be smarter than the whole?

Does this happen in societies and organizations?

Have you ever been smarter than your boss or a professor?