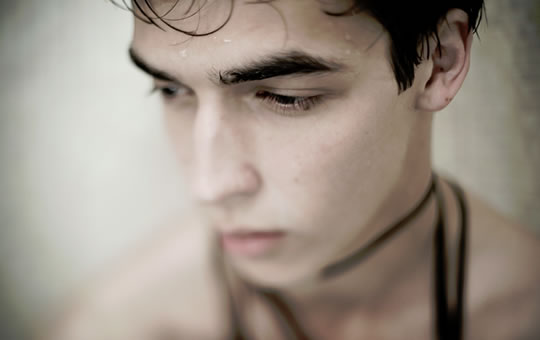 The primary antidepressants prescribed don't work for about half of all individuals who are struggling with depression.
Sadly, for about half of depressed people, the primary antidepressants prescribed do not work effectively.
Additionally, approximately one-third of sufferers don't reply to any forms of antidepressants (although psychological therapies could also be helpful).
For the time being, the one solution to know is to attempt them and see what occurs.
Because of this many depressed individuals have to wait around three months to see if the medication will work.
Then, in the event that they don't, another form of medicine is tried.
Now, although, scientists have discovered that some individuals with specific markers in their blood will not respond to certain antidepressant medications.
Professor Carmine Pariante, who led the research, stated:
"This is the first time a blood test has been used to precisely predict, in two independent clinical groups of depressed patients, the response to a range of commonly prescribed antidepressants.

These results also confirm and extend the mounting evidence that high levels of inflammation induce a more severe form of depression, which is less likely to respond to common antidepressants.

This study moves us a step closer to providing personalised antidepressant treatment at the earliest signs of depression."
The blood test focuses on two different types of biomarkers that measure blood inflammation.
Individuals whose blood biomarkers have been above a certain stage had a 100% probability of not responding to the most typical sort of antidepressant medicine.
Those under that stage largely responded positively.
Professor Pariante stated:
"This study provides a clinically-suitable approach for personalising antidepressant therapy — patients who have blood inflammation above a certain threshold could be directed toward earlier access to more assertive antidepressant strategies, including the addition of other antidepressants or anti-inflammatory drugs.
It is really crucial now to carry out a clinical study comparing the current clinical practice in antidepressant prescription, based on trial-and-error, with our novel approach of 'personalised psychiatry', where the antidepressant treatment plan is guided by the blood test."
The study was printed within the journal Neuropsychopharmacology (Catteneo et al., 2016).