"Mindfully Healing embraces a personal growth based model unlike a problem or deficiency based model of traditional mental health... Our clients experience this during their first session."
The stressors first responders face can have serious implications for overall health and wellness. Supporting police officer and first responder mental health is essential for the well-being of these individuals and their colleagues, agencies, and communities.
First Responders can often feel hesitant about reaching out for support. Be assured that psychological services are confidential in nature. Prevention and treatment are much better than suffering alone. Let us help, we will provide therapy that is solution focused, practical, and realistic for first responders.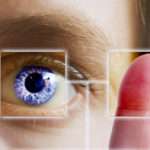 The client is always in control of the entire ART session, with the therapist guiding the process. Although some traumatic experiences such as rape, combat experiences, or loss of a loved one can be very painful to think about or visualize, the therapy rapidly moves clients beyond the place where they are stuck in these experiences toward growth and positive changes. The process is very straightforward, using relaxing eye movements and a technique called Voluntary Memory/Image Replacement to change the way in which the negative images are stored in the brain. The treatment is grounded in well-established psychotherapy techniques, and the end result is that traumas and difficult life experiences will no longer trigger strong emotions or physical reactions. Importantly, clients do not even have to talk about their traumas or difficult life experiences with the therapist to achieve recovery.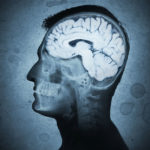 Cognitive Behavioral Therapy or CBT is a short-term, problem-focused form of behavioral treatment that helps people see the difference between beliefs, thoughts and feelings, and free them from unhelpful patterns of behavior. CBT is much more than sitting and talking about whatever comes to mind during a session. CBT sessions are structured to ensure that the therapist and the person in treatment are focused on the different goals of each session, which in turn ensures that each and every session is productive. Cognitive Behavioral Therapy is grounded in the belief that it is a person's perception of events – rather than the events themselves – that determines how he or she will feel and act in response. If you or someone you know would benefit from cognitive behavioral therapy, please reach out today. We would be happy to speak with you about how a Mindfully Healing therapist may be able to help.
Other Clinical Specialties
Mindfully Healing
10650 Red Circle Drive, Suite 103Minnetonka, MN 55343
Stay connected with us on Social Media!